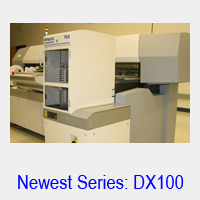 High-Yield Results for Your Complex SMT Assembly Needs
Betatron Management has over 35 years of PCB experience for you to leverage. Beginning with earliest SMT equipment to today's latest cutting edge SMT technology, we've seen it all (including early Dynapert through-hole equipment to the current Universal systems).
Today, we utilize state-of-the-art, fully automated placement equipment to quickly and accurately build SMT PCB assemblies. Our cutting edge My Data equipment includes the very latest high speed DX100. All our My Data equipment includes the Part Verification option, enabling us to verify the values of all the actual parts before placing them at super high speed!
Our automated SMT lines are capable of placing fine pitch package sizes such as 01005 components and micro-BGAs to .010" (.25mm) diameter and .021" (.53mm) minimum pin pitch. Our custom-built equipment, housed in a 15,000 square foot facility, can assemble and test large, 24" x 29", and/or highly complex boards, upwards of 105,000 solder joints and 300 Line Items with two-sided BGA/CCGA configurations.
Volume Assembly
Our current model high speed placement equipment enables Betatron to competitively build low to medium volume runs of complex boards. The key attribute is our ability to efficiently assemble complex and/or extra-large boards with HIGH QUALITY maintained, which cannot always be assured elsewhere. Our Quality standards make the difference for your High Reliability volume needs in Defense/Aerospace, Medical, Servers, Networking, and other product areas where offshore production is problematic.
Mixed Technology & Legacy Assembly/System Assembly/Cable Assembly
Through our affiliate we are able to offer a wide range of assembly services for "One Stop Shopping"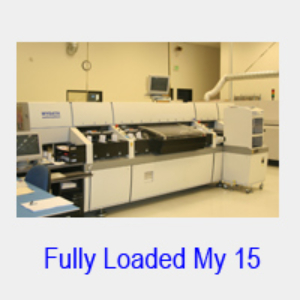 Product Design, Board Layout
Conventional PC Board Assembly: SMT & hrough-Hole
Proto-NPI-Small-to-Medium Production

Product Assembly - Cable Assembly - Testing
Price Competitive!
Offshore Capabilities for Volume Production
Extensive Defense/Aerospace Class III Experience: PCB & Assembly!