We partner with you in all phases of industry and design
NETWORKING
We have extensive experience working with advanced Network products and bringing product to market. By building highly complex, densely-populated, boards with very high yields on a quick-turn schedule, we have helped networking companies bring their cutting edge products to market quickly and successfully. Follow-on volume production went smoothly with high yields.
ADVANCED SERVERS
Betatron has long history manufacturing complex, double-sided, dense PCB assemblies for advanced server products. A good example is the evaluation/demonstration board we built for Sun Microsystems with densely populated Column Grid Array chips --a challenging assembly; as well as the board for a med-level server with two very difficult processor placements for Serverworks (Broadcom Div).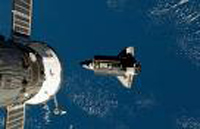 DEFENSE & AEROSPACE
Betatron has an extensive history building very complex PC Boards for Defense & Aerospace applications. Our boards are used in important products throughout this industry, and we have long-standing relationships with most major defense contractors. For example, the NASA Shuttle uses one of our boards with 340 line items, a challenging build!
OTHER INDUSTRIES SERVED
Telecommunications

Medical

Industrial/Commercial

Semiconductor Equipment

Renewable Energy