Leveraging Your Investment in Design and Materials
Rework can be necessary due to a design flaw or to upgrade an assembly with new components. Betatron utilizes state-of-the-art equipment to accurately remove and replace components including BGAs. Other times, Rework is an alternative for recovering high value components for use on a later Rev PCB. You can be assured that the reworked PCB's and recovered/reworked components will meet the highest quality standards!
Rework/Repair Services at a Glance
X-ray Inspection
Emergency Rework
Accurate Removal and Replacement of Components Including Large BGAs
Correct Design Flaws
Upgrade Design With New Components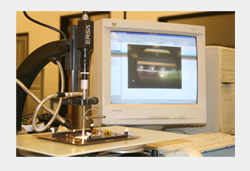 BGA Repair
Our state-of-the-art Conceptronics Freedom 3000 and PMT Rework equipment allows us to efficiently perform all levels of repair. Our experienced technicians thoroughly and accurately test, diagnose, repair, retest, and upgrade your products. We repair to a finished goods condition, refurbish, respond rapidly to emergency requirements and provide just-in-time repair and shipment.

BGA Repair Equipment:
Market-leading Rework Station, Lead-Free capable

Micro to 50mm BGA capable

5 to 1600 Ball size BGAs
Boards up to 24" x 36"

Components up to 2" tall

Both grid array and leaded type components--BGA, CGA, QFP, LCC, TSP, Flip Chip, COB
Hi-resolution 90-degree video with computer and photo printer

BGA Ball collapse inspection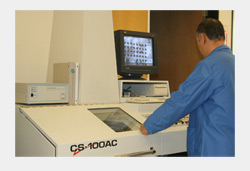 Failure Analysis
With on-site testing capability, Betatron provides a seamless shift from manufacturing to failure analysis. Perhaps the most critical step of the manufacturing process, failure analysis thoroughly tests and evaluates the quality and weaknesses of components, design and assembly.
Betatron delivers the highest quality analysis identifying all weaknesses and issues. Coupled with Betatron's commitment to "best possible yield" this results in the ability to quickly address the problem areas and accelerate the quality improvement process, leading to a SHORTER DEVELOPMENT CYCLE and HIGH RELIABILITY PRODUCTION.
Failure Analysis Equipment:
Hi-Resolution 90-degree Video with Computer and Photo Printer
BGA Ball Collapse Inspection